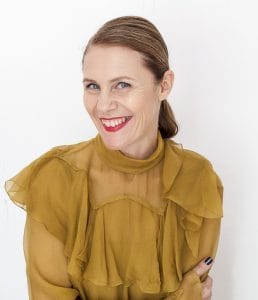 MA, Visual Culture, IDBM BA, Fashion Trend analyst and journalist
Susanna uncovers the future, conducts research on customer centricity, and changes in consumer behaviour as well as values, and implements new design processes. She has gathered a wide experience in the fields of design and marketing. Susanna has worked as a fashion designer and as a journalist specialized in fashion, living, interiors, design, and futures trends. In the field of marketing, she has been in charge of the visual entities for multiple print and TV commercial productions. Starting in 2015 Susanna has curated Signals, the trend installation of Habitare fair, combining societal as well as interior and living trends. Signals has gained wide recognition both in Finland and internationally. Lately, she has taken on the task of helping numerous Finnish companies to understand the latest changes visible at international trade fairs. She runs ENNE, works as a lecturer, researcher, and journalist, and also runs classes for emerging talents at the Lahti Institute of Design. She has joined forces with Sisse Collander starting from Signals 2016.
Team
From forecasting to business improvement using methods from Design Thinking and Service Design. When necessary Enne can bring in an experienced, multidisciplinary team to resolve complex challenges and to provide concrete solutions to improve the business of our customers.
ENNEtool is tightly connected to a network of professionals. The best team is always formed according to the project.